Plaza El Segundo
385,000-square-foot regional shopping center (40 acres). Tenants include Banana Republic, J. Crew, Marmalade Café, Whole Foods Market, Best Buy, Chase Bank, Cost Plus, H&M, PetSmart, Sur La Table, World Market and Ya Ya's. Situated three miles west of the San Diego (405) Freeway, two miles south of the Glenn Anderson (105) Freeway and 1.5 miles from LAX along the Pacific Coast Highway/Sepulveda Boulevard. Plaza El Segundo is easily accessible from surrounding communities throughout the South Bay and West Los Angeles.
The Location
Plaza El Segundo is ideally situated on the northeast corner of Sepulveda Boulevard and Rosecrans Avenue, one of the busiest intersections in the South Bay traveled by over 190,000 cars per day.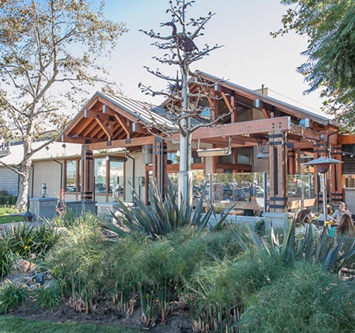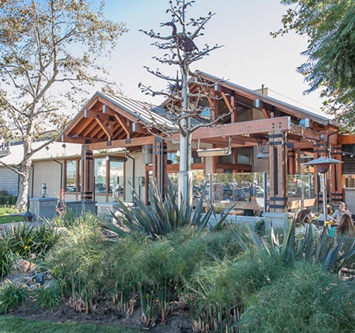 The Center
Located in the sophisticated, yet relaxed atmosphere that is distinctively Southern California casual, this open-air costal shopping destination offers upscale retail that caters to the thriving and affluent South Bay beach communities. Conveniently clustered in three walkable districts and dotted with whimsical large-scale sculptures, the project is comprised of three distinct sections incorporating different architectural themes and retail types - in all totaling just under 400,000 square feet of building space. Since opening in late 2006, Plaza El Segundo has become one of the South Bay's primary retail destinations.
Highlights
400,000 square feet of building space
Best Buy
Chase Bank
The Container Store
Costs Plus World Market
Dick's Sporting Goods
Drybar
Home Goods
Miracle Smile
The Nail Garden
PetSmart
Salt Creek Grille
Sammy's Woodfired Pizza
Starbucks
Sur La Table
Whole Foods Market
OUR PROMISE
For more than 35 years, Comstock Homes has established a tradition of creative design, meticulous construction and careful community planning throughout California. Quality construction and superior supervision are maintained throughout the building process to ensure customer satisfaction. Talented architects, designers and craftsmen work together to create Comstock homes and communities that are nothing short of exceptional.
SIGN-UP FOR MORE INFORMATION
Come discover the Comstock difference.