Community Details
To guarantee satisfactory completion of the city's inclusionary requirement, Comstock Homes, along with C&C Development and the City of Camarillo, collaborated to ensure that Adagio met the city's vision for the affordable community. In fact, with 60 units of affordable apartments, Adagio more than fulfills the master developer's affordable housing requirements. The property entitlement also required active participation from all the stakeholder groups to ensure a successful community engagement and a resulting project that met city and community expectations. The property encompasses 5 three-story buildings with a leasing office, a community room, a tot lot, laundry facilities, and ample open space. The community center features a state-of-the-art computer room, which allows the residents the opportunity to improve their computer proficiency, interface with friends and colleagues, conduct work, and learn. The technology center provides computers to the residents, allowing them to work, study, and learn whenever required or for their enjoyment.

https://www.apsmanagement.biz/property/adagio/

The Community
The building exterior walls incorporate a combination of brick and stucco finishes with a variety of stucco colors and accent colors that highlight the decorative railings, shutters, awnings, pot shelves, and metal accents. The building architecture features gable and hipped-roof elements using a concrete "S" tile roof material. The exterior building colors create a neighborhood friendly, earth-toned color palette with a combination of tans, browns, and off-whites. Accent colors, such as olive and dark brown, are featured on shutters, awnings, garage doors, and front doors.
Seeking a LEED Gold certification, Adagio Apartments utilizes sustainable building methods such as solar thermal water heating that offsets the cost and energy consumption related to domestic hot water heating. Other conservation components include water-saving plumbing fixtures, high efficiency mini-split HVAC systems, "low-E" windows, grass bio swales, filtera units, formaldehyde-free insulation, and CRI Green label plus carpet.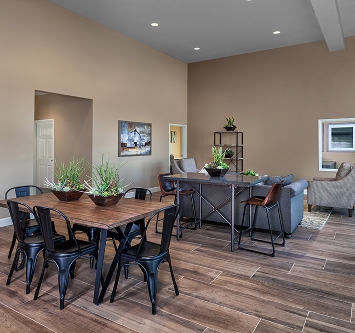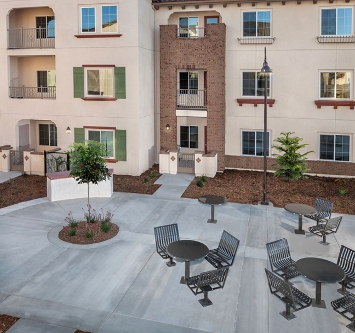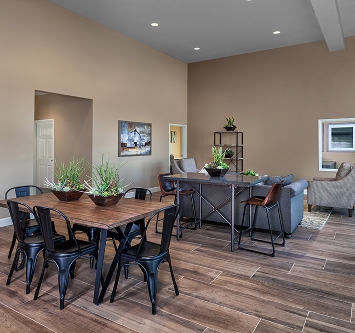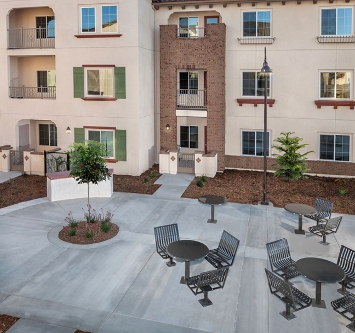 Location
Located in the City of Camarillo, CA, Adagio Apartments is within the Springville "elacora" master planned community being developed by Comstock Homes. Adagio was developed as a requirement of the master developer to provide affordable housing within the planned community. Thirty of the apartments are rented to households with incomes that are at 50% of AMI and 30 units are rented to households at 60% of AMI.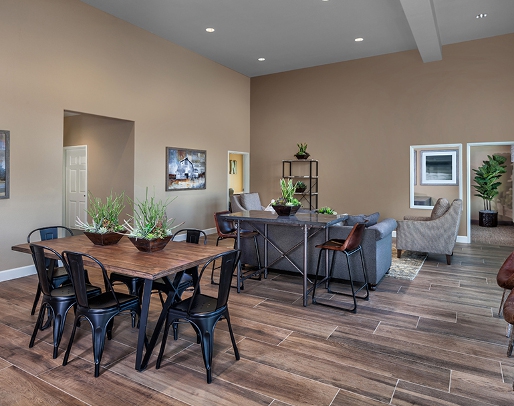 Highlights
Three-story buildings
60 units
Tot lot
Community room
Laundry facilities
Solar thermal water heating
Water-saving plumbing fixtures
High efficiency mini-split HVAC systems
"Low-E" Windows
Grass bio swales
Filtera units
Formaldehyde-free insulation
CRI Green label plus carpet
OUR PROMISE
For more than 35 years, Comstock Homes has established a tradition of creative design, meticulous construction and careful community planning throughout California. Quality construction and superior supervision are maintained throughout the building process to ensure customer satisfaction. Talented architects, designers and craftsmen work together to create Comstock homes and communities that are nothing short of exceptional.
SIGN-UP FOR MORE INFORMATION
Come discover the Comstock difference.